The allure of the great outdoors beckons many, and there's no better way to embrace it than by curating a comfortable outdoor oasis. Whether it's a vast backyard, a snug balcony, or a quaint patio, wooden patio furniture is your ticket to transforming any outdoor space into a tranquil haven. Dive into the world of wooden patio furniture with us, and discover how to elevate your outdoor living experience.
The Charm of Wooden Patio Furniture
Wooden patio furniture, with its timeless allure, harmonizes effortlessly with nature, enhancing the outdoor ambiance. Here's why it stands out:
Natural Aesthetics: The organic beauty of wooden furniture, be it a garden bench or a patio bench, melds seamlessly with the outdoors, fostering a cohesive and welcoming environment.
Durability: Renowned for its longevity, quality wooden patio furniture, when treated right, can grace your outdoor spaces for years.
Versatility: From classic Adirondack chairs to sophisticated dining sets, wooden furniture offers a plethora of styles to resonate with your aesthetic.
Comfort: Beyond its visual appeal, wooden furniture, especially when paired with plush cushions, promises unparalleled comfort.
Selecting Your Ideal Wooden Patio Furniture
Picking the right wooden patio furniture involves:
Wood Type: Choices range from teak to cedar to eucalyptus. Each has its charm and suits different climates and preferences.
Style: Whether you're drawn to rustic, contemporary, or traditional designs, there's wooden furniture tailored for you.
Size and Layout: Ensure your chosen pieces, be it a balcony bench or garden table and chairs, fit snugly and optimize your outdoor space.
Maintenance: Some woods, like teak, age gracefully into a silvery hue, while others might need occasional upkeep.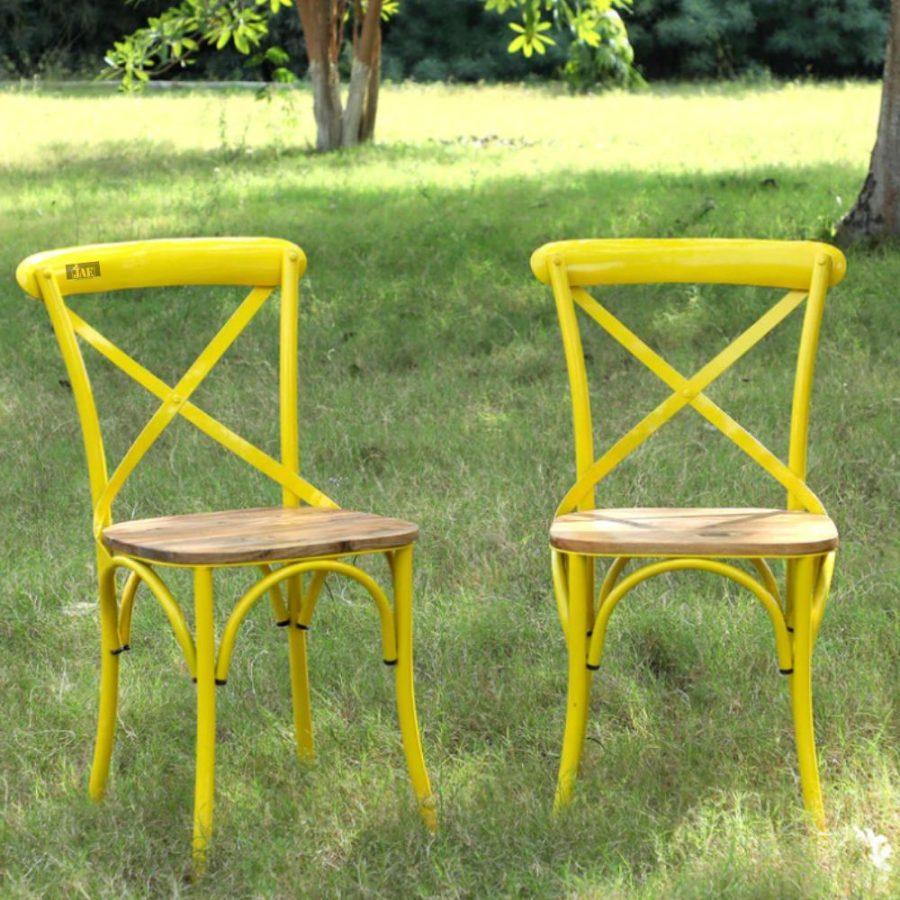 Crafting an Outdoor Paradise
Here's how you can make the most of your wooden patio furniture:
Dining Under the Stars: A wooden dining set is perfect for enjoying meals outdoors. Consider adding an umbrella for those sunnier days.
Lounge Luxuriously: Opt for Adirondack chairs or chaise lounges for those lazy afternoons.
Conversations Corner: Set up wooden sofas and coffee tables to foster warm chats.
Bistro Vibes: For compact spaces, bistro sets offer a cozy setting.
Swinging Serenity: Consider wooden porch swings for a touch of whimsy.
Garden Getaway: Introduce a wooden bench or garden bench, turning your garden into a peaceful retreat.
At Jaefurniture, our curated collection of wooden patio furniture, from patio chairs to outdoor chairs, promises to amplify your outdoor moments. Crafted meticulously, our pieces are not just aesthetically pleasing but are built to last.
In conclusion, wooden patio furniture serves as an extension of your indoor living space, allowing you to connect with nature and make the most of your outdoor area. By understanding the benefits of wooden furniture, considering your preferences, and planning your outdoor layout, you can create an outdoor haven that invites relaxation and enjoyment. Explore our collections and start your journey to a more enchanting outdoor living experience today.